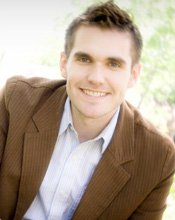 While walking the streets of downtown Jackson one day, 27-year-old John Kelly had a simple revelation. Despite differences in race or religion, "we're all equal and just need to walk in the goodness of God," he says, adding that it's about "loving others the way you love your self."
Growing up in the small town of Meadville, Miss., Kelly always knew his life's work would involve his religious calling.
After graduating high school, Kelly attended Co-Lin Community College before moving to Clinton to study communication at Mississippi College. While there, Kelly was active in several social and faith-based organizations and eventually crossed paths with Dr. Michael Johnson, a Christian studies professor who encouraged him to work in inner-city communities. The conversation between teacher and student led to Kelly's involvement with Mission First.
Located in the West Park community in West Jackson, Mission First is a sprawling network of students and volunteer lawyers, dentists, and teachers that serve Hinds, Madison and Rankin counties. The organization's mission is to help lower-income families and individuals with legal matters, child care, tutoring and dental services. Through his work as director of public relations and communication, Kelly says that he has been able to connect with people from all walks of life and faiths. With a humble demeanor and graceful presence, Kelly takes it all in stride saying, "God gets the glory for my life."
Kelly begins a typical day by surveying the grounds of the center and its surrounding communities and offers prayer. His job entails promoting and fundraising for future Mission First activities, such as the upcoming Jackson Reclaimed arts benefit and auction that will be held at The Cedars June 4. Despite the financial or emotional state of a client, he says, the most important thing Kelly offers to people is a shoulder to lean on and an ear that listens without judgment.
When he is not doing work for Mission First, Kelly enjoys photography, and is involved in the college ministry at Pine Lake Baptist Church in Brandon. His future plans include more work with Mission First and a possible outreach ministry program that will continue to help underserved communities in the Jackson metro.
"What the world needs is Christ's love and people that will walk with you and love you," he says.