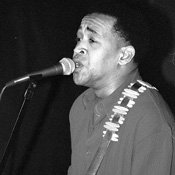 It's not hard to find musical options for a variety of tastes this weekend. Thursdays are traditional Irish nights at Fenian's, and Spirits of the House is the musical entertainment for this Thursday from 8-11 p.m. Some Thursdays offer mellow Irish Folk, but this band plays Irish Dance similar to what is featured during Fenian's monthly Ceili. If you prefer more modern dance music, DJ Libra will be spinning at Ole Tavern on George Street. For fans of alternative and indie rock there are two options for Thursday night. ¡Los Buddies!, The Sleepwalkers and Russell Barksdale will play in Hal & Mal's Courtyard at 9 p.m., while The Quills and Delicate Cycle rock the stage at Martin's across the street. Also Thursday night, The Mississippi Symphony Orchestra joins a lineup of performers in the Canton Square, beginning at 6 p.m. You can cruise the shops, grab something to eat or just bring your folding chair to enjoy the free tunes. If it rains, the music will move to the National Guard Armory.
Nothing harkens the days of the Subway Lounge like seeing the King Edward Blues Band perform. They will be at 930 Blues Café this Friday and Saturday nights along with Jackie Bell and all the regulars. If you'd like your blues unplugged for a more casual atmosphere, try the Bailey Brothers at Fenian's this Friday night, May 29. Master bluesman Eddie Cotton returns to The Auditorium in Fondren this Friday and Saturday nights, $25, 9 p.m. Joining Eddie on stage will be Mississippi native Nanette Workman, who has laid down vocals for some impressive songs like The Stones' "Honky Tonk Woman."
If the blues are not what you're after, Absence of Concern is the Rock 93.9 alt. rock show Friday night at Fire and host hard-rock favorites U.S. on Saturday night. Roosevelt Noise, one of the best alternative rock bands you will find in the area, returns to Ole Tavern Friday night. Joining Roosevelt Noise is Makeshift Lover who wins the prize for most evocative band name ever. I like them already. Speaking of names, my favorite songwriter—part Jedi Knight, part hillbilly—Jedi Clampett performs at the Soulshine Pizza on Old Fannin Road Friday night, 7 p.m.
If you dig North Mississippi hill country blues, be sure to see the Kenny Brown Band at Martin's this Friday night. Slide-guitarist Kenny Brown learned the blues from his "spiritually adopted" father R.L. Burnside, patriarch of the first family of hill-country blues. There is nothing mellow about these blues. These are good times. Bring your dancing shoes.
Hal & Mal's brings some of their favorites home Saturday night. Local bluegrass group the Vernon Brothers will be in the restaurant, while roots rockers Gary Pfaff & The Heartwells perform in the Red Room. You may know Gary's guitarist, Jackson native Matt Ulmer, from the Charlie Mars Band and the Sundogs.
In addition to the Saturday night offerings above, Good Enough for Good Times will be at Martin's. GEFGT is an all-star crew with members of Galactic and Charlie Hunter Trio to lay down the funky New Orleans' jazz groove. They play funk standards as well as originals, complete with the occasional 20-minute improvisation jam. Good times.