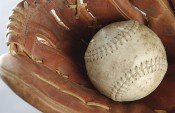 The Mississippi Department of Human Services is teaming with the Cal Ripkin, Sr. Foundation to offer the Badges for Baseball program to at-risk youth in 10 Mississippi communities. The program will kick off May 28 at Trustmark Park in Pearl.
Badges for Baseball is a crime prevention program designed to pair law enforcement professionals as mentors and coaches with youth, according to a release. The program serves as a positive outlet for youth during out-of-school hours when they are most likely to commit or become victims of crime. Children in the program will learn the basics of baseball/softball while participating in the Foundation's character development program, Healthy Choices, Healthy Children.
The Cal Ripken, Sr. Foundation has agreed to match the MDHS $165,000 funding to create a program valued at more than $330,000. Each program partner will receive a cash grant, a baseball or softball equipment package, training, program curriculum and opportunities for children to travel to Aberdeen, Md. for the Cal Ripken, Sr. Foundation 4-day summer camp experience.
"Many at the Mississippi Department of Human Services have been working hard for months to finalize this agreement and we feel most fortunate to have been selected to partner with the Cal Ripken, Sr. Foundation." said MDHS Executive Director Don Thompson in the release. "This program has enjoyed tremendous success in other areas of the country and provided a positive environment and influence for young people. We are looking forward to our relationship with the foundation,"
Mississippi community partners for the program are:
Boys & Girls Clubs of Central Mississippi in Jackson, Bolton and Canton.
Coach Powe Community Fund in Cleveland
Gulfport Police Athletic League in Gulfport
Laurel Red Cross, City of Laurel Parks & Recreation in Laurel
Boys & Girls Clubs of Philadelphia (Band of the Choctaw Indians) in Philadelphia
Oprah Winfrey Boys & Girls Club in Kosciusko
Tunica County Recreation Department in Tunica and Laurel
Contact the program partner in your community for additional information, or visit the Cal Ripkin Sr. Foundation Web site.