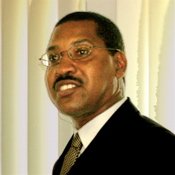 President Barack Obama has nominated Mississippi State Conservationist Homer Lee Wilkes to oversee the Forest Service as undersecretary for natural resources and environment at the U.S. Agriculture Department, reports The New York Times.
Wilkes is a 28-year veteran of the Natural Resources Conservation Service, and, if approved, will take the place of Mark Rey, a former timber lobbyist, who held the post during the previous administration, according to the story.
In overseeing national forests for most of Bush's presidency, Rey had a hand in controversial policies, faced worsening fire seasons, tussled with environmentalists and was even threatened with jail by a federal judge. Environmentalists saw Rey as a fox guarding the henhouse with forestry issues.
But the outgoing USDA undersecretary shrugged off the clashes in an interview just before leaving office. "The person in this job is going to be a lightning rod for criticism irrespective of who that person is," Rey said (Greenwire, Jan. 20).
...
As Mississippi's state conservationist, (Wilkes) took particular care for forest and wetlands restoration, according to wildlife groups familiar with the state. Wilkes has a master of business administration and a doctoral degree in urban conservation planning and higher education from Jackson State University in Mississippi.
...
Mike Anderson, a senior resource analyst with the Wilderness Society, said although his group is not personally familiar with Wilkes, they prefer his background to Rey.
"I would say that unlike his predecessor, he's not coming into this job with a lot of baggage of having worked for the timber industry or having clear political biases about forest policy, so he's coming in with an open mind and a clean slate, and so we just look forward with working with him and improving the policy direction for the national forests," Anderson said.
Previous Comments
ID

147128

Comment

I grow tired of this black/white who has what job. I know plenty of whites and blacks that dig ditches together, paint houses, and build state wide computer networks side by side. I am just glad to see that we have SOMEONE from Mississippi looking out for OUR forests. Moving on. With or with out you.

Author

wade G.

Date

2009-05-08T09:50:13-06:00
ID

147130

Comment

Congratulations Mr. Wilkes. These are the kind of stories that make Mississippians proud.

Author

justjess

Date

2009-05-08T10:01:38-06:00