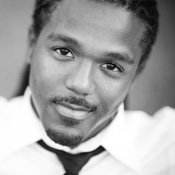 • Jackson Convention Complex
• $25, $30 at the door
If you haven't been to the Jackson Convention Complex yet, a live DVD recording concert sounds like as good a reason as any. Dathan Thigpen and Holy Nation (voted Best Gospel Artist by JFP readers several times, including in 2009) will perform songs from their CD "Get Up, Vol. 1" for a live DVD. Thigpen, who grew up performing with the Mississippi Mass Choir, has a unique talent for delivering high-energy praise music, and the concert will undoubtedly get your feet moving. Call 601-454-3661 or visit http://www.holynation.org for more information.