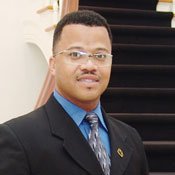 A review of campaign finance reports for Jackson mayoral candidates shows Councilman Marshand Crisler leading the pack, with state Sen. John Horhn close behind, followed by former Mayor Harvey Johnson Jr.
According to Horhn's report (PDF), which his campaign voluntarily provided to the Jackson Free Press, Horhn has $5,620 cash in hand leading up to Tuesday's Democratic primary.
Among Horhn's largest campaign contributors are attorney John and Melody Maxey, of Jackson, and Jackson surgeon Dinesh Goel, both of whom donated $10,000. Horhn also received $1,000 each from businessman Leland Speed and fellow state Sen. Cecil Brown, as well as $2,000 from the Home Builders Association of Jackson and $2,500 from the Mississippi Association of Builders and Contractors.
Horhn's campaign manager Jeff Bridges told the Jackson Free Press that the campaign's first report was inaccurate in one respect: the campaign has raised $265,070 this year, not the $300,070 listed on the cover page. Bridges explained that the larger figure reflects Horhn's fundraising over his entire campaign.
Horhn's total is considerably higher than figures provided by Harvey Johnson's campaign. According to Johnson's campaign finance report (PDF), he has raised $103,974 this year. With $40,936 in cash on hand, however, the former mayor has an edge over Horhn, who has only $5,620 on hand.
Among Johnson's biggest contributions were $5,000 from his friend and campaign consultant Michael Matthews, of Washington, DC, $3,000 from business owner Ranjit Dhaliwal of Pearl, and $10,000 from his wife Velma.
According to other campaigns' reports, made available by the Clarion-Ledger, Marshand Crisler is leading all candidates with $290,884 raised this year and $65,842 remaining cash on hand. Crisler drew contributions from several notable Jackson and Mississippi residents, including businessman Leland Speed ($5,000), Center for Social Entrepreneurship founder Dr. Bill Cooley ($4000), former Jackson mayor Kane Ditto ($2,500), former Secretary of State Dick Molpus ($5,200) and Republican oil executive Billy Mounger ($5,500).
Incumbent Mayor Frank Melton raised $54,003 and has $14,397 in cash on hand. His contributors include several city employees: City Attorney Sarah O'Reilly-Evans, Chief Administrative Officer Robert Walker, spokeswoman Goldia Revies, and Housing and Urban Development Director Louis Armstrong. Melton also drew $5,000 each from Rod Hill and John Calhoun of IMS Engineers, which has several contracts with the city, and $2,000 from businessman Socrates Garrett, who supported Harvey Johnson in 2005.
Calhoun also donated $1,000 to former police chief Robert Johnson's campaign. Robert Johnson raised $56,287 this year and has $8,603 remaining. Over half of Johnson's fundraising for the year came from two donations from himself, totaling $29,487.
Hinds County Tax Collector Eddie Fair also financed a significant proportion of his campaign. Nearly half of Fair's $52,476 war chest came from a $25,000 contribution from himself. Fair also received $2,000 from attorney Crymes Pittman, who also donated $3,000 to Crisler. Fair has $15,234 in cash on hand.
Union leader Brenda Scott raised $27,965 this year and has $6,195 cash on hand. Most of her campaign contributions came from labor unions and union leaders, with the largest donation of $3,210 coming from the Mississippi AFL-CIO.
CORRECTION: A previous version of this article erroneously stated that Socrates Garrett supported Frank Melton's 2005 mayoral campaign. In fact, Garrett supported Melton's opponent, then-incumbent Harvey Johnson, in 2005. The story above has been changed to reflect this correction.
Previous Comments
ID

146693

Comment

Crisler's contributors look like a list of whos who in republican politics. This will do nothing to gain him votes in the black community. In fact it will probably be the cause of his defeat in the runofff.

Author

wellington

Date

2009-05-03T10:36:14-06:00
ID

146694

Comment

Wellington, put succinctly, that is exactly one of the points I'm making. Strategically, his campaign needs to take a long view, and ask his most staunch Republican supporters to calm their asses down a bit. But as a smart (and white) political strategist said to me the other night said to me, shaking his head, they don't know how to do that. For instance, why can't Geiger calm the hell down on Othor's blog? Aren't they savvy enough to understand how this can backfire??? Now, as a newspaper editor, I'm glad to know who is supporting him, so I'm glad they are being prominent. ;-) But that doesn't mean it's smart long-term, but we'll see. Also interesting to see that the Ledger poll is essentially mirroring Chism's findings, but with lower numbers for all: H. Johnson and Crisler neck-in-neck, Melton third, Horhn a more distant fourth, the others trailing behind that. No surprises there.

Author

DonnaLadd

Date

2009-05-03T10:44:09-06:00
ID

146705

Comment

I think most have been savvy enough to stay relatively quiet. It's sort of a shame, given the nature of what politics typically is, that supporters who feel strongly about helping the candidate they support, are "encouraged" to stay quiet. Kinda sad. That having been said, the strategist was spot on about the reality of this race. My friend Jim Evans can state his opinion strongly and others can't because of the color of their skin. It is interesting and reassuring that the places in different polls are tracking. I'm kinda thinking that Melton's number may be a touch soft and that's because his support may be a little tougher to get at in a poll.

Author

Hayes

Date

2009-05-03T14:36:42-06:00
ID

146707

Comment

Jim Evans' op-ed is disgusting.

Author

MAllen

Date

2009-05-03T15:25:34-06:00
ID

146708

Comment

I certainly *fear* that Melton's number is soft, although it also seems unlikely that people would be undecided on him. Usually, people love him or not. Very few are neutral. Agreed, MAllen. But this is nothing new. We tried to raise awareness four years ago about some of Melton's most strident supporters on both sides of I-55, so to speak. We've long called his coalition a "strange rainbow coalition"—made up of many people who believed what he told them, and not what he told the people they hate. I assume it's clear to all that Jim Evans is Sarah O'Reilly-Evans' husband. The Melton administration has been very good that family, and would probably continue to be.

Author

DonnaLadd

Date

2009-05-03T15:51:41-06:00
ID

146709

Comment

I will also add, gentlemen, that you should be just as disgusted and loud about some of the columns that Wyatt runs in the Northside Sun. I don't recall you guys speaking out here about the columnist who won the award from the Sun for the column saying that blacks should give thanks every day for slavery. Just a reality check.

Author

DonnaLadd

Date

2009-05-03T15:52:59-06:00
ID

146710

Comment

Donna, LOL. I'm sure there are tons of things I haven't commented on that someone could point to and say "well why didn't you say the same about that?" I'm with you re: the column you are referring to. Heck, I believe that was the summer of '04 and I was studying for the bar and then immediately after, traveling California. Wasn't worried at the time about NS Sun or any other local pub for that matter. Anyways, Evans' column is beyond disturbing. Way beyond.

Author

MAllen

Date

2009-05-03T16:03:42-06:00
ID

146711

Comment

Donna, I think I am also particularly disturbed because this comes from a public official - someone actually elected by the people to serve the people.

Author

MAllen

Date

2009-05-03T16:10:49-06:00
ID

146712

Comment

Not pointing directly at you, Matt. Just making the point that the complaints are more credible when the people making them are willing to call out both extremes. Both columns were way beyond disturbing. Agreed on that. So is much of local talk radio and local blogs and comments under Ledger stories. (One prominent blogger says very similar things to Evans most every day.) Let's call out all the blatant race-baiting if we want to stop it. And Melton's supporters were just as vicious back in 2005. And don't forget that Mr. Tisdale had long put H. Johnson and others in the "Brown Society."

Author

DonnaLadd

Date

2009-05-03T16:10:52-06:00
ID

146713

Comment

Right, MAllen, as much race-baiting on the public air waves has come from elected officials over the years. Thank God the old days of WJNT have passed. Don't get me wrong: I agree that Evans' comments are bad. But it was just as bad when most of the people complaining now were big Melton supporters.

Author

DonnaLadd

Date

2009-05-03T16:17:39-06:00
ID

146714

Comment

I agree Matt, I have no idea what any of that's about. If anyone says that in 2004 or anytime for that matter, heaven help them. If there's a thread about that, I'd be interested in reading more about it. Since this one is about campaign cash and the Mayor's race, I'll stick to that subject.

Author

Hayes

Date

2009-05-03T16:18:04-06:00
ID

146715

Comment

The point, Matt and Hayes, is that when two such staunch Republicans as yourselves start complaining about race-baiting by a black politician, it comes across as thin in a town when the airwaves and blogs have been filled with race-baiting "southern strategy" muck for decades now. This is a perspective thing, and just something to think about going forward. I agree with you about Evans' comments, and I also have a track record of calling out race-baiting by people of all races. Hopefully, that means that people reading my comments will consider them and know that I don't just make such comments because someone is dissin' my candidate. Of course all won't get that, or will refuse to, but consistency is always a good thing. I also know that many of the people complaining about Evans' comments (not saying you two) also defended that column in Wyatt's paper when we called it out before, as well as similar kinds of statements made on talk radio and so on So that's where I'm coming from. And, Hayes, you're the one who injected Jim Evans' comments into this thread, for the record. ;-) To your credit, though, it's at least tangentially relevant to campaign donations considering that his wife, the city attorney, gave money to Melton's campaign. (Not a lot, though, considering how much money she has made as city attorney, as someone pointed out to me the other night.)

Author

DonnaLadd

Date

2009-05-03T16:27:30-06:00