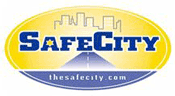 A community organization with the purpose of making the metro Jackson area a safe place to live has published responses to its questions from 11 of the 15 candidates for mayor of the Capitol City.
SafeCity, which states on its Web site that it does not have any political affiliations, submitted 18 questions about crime, the Jackson Police Department and other issues related to public safety for the candidates' written responses. The questions range from "Who will you appoint as Police Chief when you are Mayor?" to "What exactly would you do as Mayor about school dropouts?" to a question about the candidates plans for tackling abandoned housing in the city.
"Jackson needs strong and effective leadership," said SafeCity board member Coyt Bailey in a release. "There is a tremendous amount of resources both public and private which can be utilized to attack Jackson's crime issue. Already there are many people working together to provide the tools needed to thwart crime. We need the aggressive initiative to sustain those projects or to support the advancements already on the books and working."
Robert Amos, David Archie, Dorothy Benford and Jabari Toins did not respond to the questionnaire. The other candidates responses can be viewed on the SafeCity Web site. Copies of the candidate surveys will also be available Monday, May 4, at Safe City's 12th annual fundraiser, Take a Tasty Bite Out of Crime, which begins at 6 p.m. at Highland Village.
Find additional information about the candidates on the Jackpedia 2009 City Elections page, and on the JFP Politics page, which includes in-depth interviews with the Democratic candidates.
"We applaud the efforts of local press to better inform voters. Taxpayers need more information than a 15-second sound bite or a campaign commercial can provide," said SafeCity board member Johnnie Patton in the release. "Many of the candidates who answered our questionnaire did their homework and went into detail about their accomplish¬ments or proposed suggestions to the challenges facing the City of Jackson. We hope citizens will take the time to read their answers."
Previous Comments
ID

146629

Comment

[quote](SC):In your opinion, do we need more police, more detention or jail beds, or more judges to keep repeat offenders from committing crimes? (Crisler)Yes.[/quote] Quick and Easy answer. Good!

Author

Ironghost

Date

2009-05-01T12:00:32-06:00
ID

146637

Comment

Reinstitute the Gun Interdiction Team? Crisler: "Immediately." Quick and to the point answer. Good!

Author

Razor

Date

2009-05-01T15:01:08-06:00
ID

146641

Comment

I think ya'll need to elect George Lambus he sounds like he would be more entertaining than Melton has ever been! Some of his answers "I would do nothing. Parent(s) must accept responsibility for the children they bring into this world. Read Romans 2: 12-16, these young bastards committing these crimes know right from wrong, there will be no excuse in this world for their actions nor the world to come" "I am familiar with the "broken window" theory. The vigilantes would burn them down (vacant/abandoned homes) and make these trifling negroes clean up their neighborhoods. These negroes can organize fish fries, barbeques, car washes, etc., so I believe they can organize cleanup crews to pick up the trash in their "hood." "The DA would have to cooperate with me and my police chief by not investigating the lynchings of criminals in Jackson by the vigilantes." Who is this lunatic?

Author

BubbaT

Date

2009-05-01T16:07:02-06:00