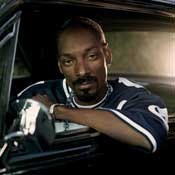 Miller Lite Crawfish Boil
• Mississippi Fairgrounds
• $29.50 single-day pass; $45 weekend pass
When I hear LL Cool J's name, I think back to the days when I jumped up and down next to my older sister in front of the television, screaming "'Cause Mama said knock you out!" Ah, Mr. Cool J sure did look cool standing in a boxing ring wearing that hoodie. I was teeming with excitement when I saw he was on the lineup for Miller Lite Crawfish Boil. And if that doesn't excite you, then the at least someone on the lineup should: Hinder, Filter, Lynyrd Skynyrd, Flyleaf, Red Jumpsuit Apparatus, Theory of a Deadman and others. Oh, and did I mention Snoop Dogg? Maybe he'll play the keytar. Here's hoping. Advance VIP passes are also available ($65 single day; $105 weekend) and include perks such as free crawfish, private air-conditioned restrooms, access to a raised viewing deck and a private beverage station/cash bar. Crawfish plates are $12 once inside. Visit http://www.millerlitecrawfishboil.com.