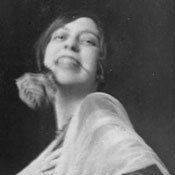 Eudora Welty Play Series
• March 20-21, 7:30 p.m. and March 22, 2 p.m.
• New Stage Theatre, Hewes Room
• Free, no reservation required
It's only fitting that this writing contest is named after Eudora Welty. Not only was she on the New Stage board of directors, but her work is also is a glorious, beaming example of what it means to be good writer. The series had a record number of submissions this year from all around the state, and three of them will be selected for top honors. After each reading, the writer will host a discussion with audience members to get feedback on his or her work. The performances will be a good preview of what's to come in the literary and theatre scenes, and a unique opportunity to be in community with fellow and/or aspiring artists.