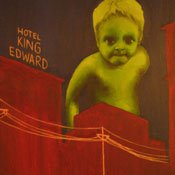 "Scholastic Art Awards of 2009"
• Mississippi Museum of Art
• Free
I have to admit: Even I was a bit shocked when I saw some of the submissions for this year's Scholastic Art Awards. They were absolutely brilliant and refreshing. With more than 2,000 submissions from students in grades 7-12 from around Mississippi, the Alliance for Young Artists judges the entries and assigns awards to the top artists. This year's award winners include a life-like (and I mean uncannily life-like) self portrait, pencil etchings of a bird and my favorite, a dress made of playing cards, poker chips, dice and other gaming paraphernalia entitled "Suited to Be All In." The exhibit ends March 29, so be sure to stop in and see the varied positive marks young Mississippians are making on the state.