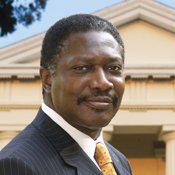 If you're concerned about the issues facing Jackson, your best defense is an informed vote, so don't miss these upcoming mayoral events. The links below will connect you with JFP Events Calendar entries for additional information.
Next Thursday, March 19, the topics for the Jackson Progressives meeting is mayoral debates and accountability for public officials. The meeting starts at 7:30 p.m. at the Plaza Building, downtown.
On Tuesday, March 24, Marshand Crisler will hold a fundraising reception at Two Sisters Restaurant (770 N. Congress Street) from 5:30 until 7 p.m. The suggested contribution for the event is $500.
Then, on Saturday, March 28, the Belhaven Heights Community Association is hosting a Neshoba County-style Meet and Greet event from 2 p.m. to 4 p.m. in Belhaven Heights Park. Candidates confirmed (as of last Monday) for this event include John Horhn, Eddie Fair, Jabari Toins, Robert Johnson, Marshand Crisler, Doroth Benford, Joyce Harper, Brenda Scott, Harvey Johnson, David Archie, Rick Whitlow and Robert Amos.
Candidates and mayoral event planners should send details of upcoming events to: [e-mail missing], or visit the JFP Events Calendar to add your event today.
Previous Comments
ID

144694

Comment

Where is Melton? I should think that he would like to show all he improvements he has made during his tenture as Mayor of the City of Jackson. The only other pperson that is attending want to have a fund raiser for $500.00 per person. What has Crisler done over the past eight years as a City Council member? NOTHING!

Author

Tony Davis

Date

2009-03-13T15:02:55-06:00
ID

144706

Comment

I am a great liar, I will smile in your face while I get you to do illegal acts, I will hug your children while I tear down mentally ill people home, I always admit that I have made mistakes but I threaten you if you don't do what I say. who am I? I want to be Mayor but I like using my race to get to be president of the City Council, I got mad when Ben Allen a white person was elected City Council President, I have family members that have gotten contracts from the City of Jackson and Jackson Public schools, I interview only blacks for the Jackson Fire Chief position and I am now trying to get white folks to raise me money who am I? I brought out the best of the new south for my friends and it took me so long to make my mind up that Jackson lost new business, I did not work for all the people because I was black and want them to know it. I cost the City of Jackson thousands of dollars for lawsuit during my tenture and several sexual harrassment lawsuit was lost or settle during and after my tenure as mayor who am I? Heard no evil, speak no evil and do no evil should be the right thing to do but the three mention above Speak evil when it benefits them, they refuse to hear the evil that has gone on and is continuing to go on and ignored it because they wants to be elevated from council person to Mayor and the worst of them all the one that does evil to poor people and thing he is above the law? Can anyone guess who the three are? They are now trying to tell you anything they think you want to heard for your vote. Please don't let them continue to fool you. Jackson deserve better!

Author

Tony Davis

Date

2009-03-14T13:09:28-06:00
ID

144734

Comment

Tony you sound like you have a problem with black people.

Author

dd39203

Date

2009-03-16T09:24:47-06:00
ID

144741

Comment

Well, Tony is black.

Author

golden eagle

Date

2009-03-16T10:41:20-06:00
ID

144743

Comment

I have no problem with anyone black, white, brown, green or yellow. It's not about you being male or female nor is it about what religion you are, it's about telling the truth and working for all the people and not your selected firends and business associates. dd39203, you know that we have peole that have use the people for their own personal gains and they care nothing about the people but the almighty dollar bill. While they are getting rich off suffering of our senior citizens and our children. We have people homless, people living in rat invested houses, drug being given to our children and our old people constantly living in fear. I have a problem with this because the majority of Jackson is African American and the leaders we have elected in the past have used these people problem as tools to get elected and then they forget. I am so tired of seeing our children being use for sex and drug and their only way to survive is to commit crimes and kill each other. While the people we elect turn their back on the real issues. Against Blacks? no I am not, I just want people to realize that every person that is playing black because it benefits their pocket book and their image and not trying to improve the lives of all of the people. Right is Right and Wrong is Wrong and I intend to let people know that there are people running for office that don't give a damn about the people, it's all about them nd their friends. I think we all need to really take a close look at these people and regardless of their race we need to see who is really wanting to work for all and not for just a few.

Author

Tony Davis

Date

2009-03-16T11:04:01-06:00
ID

144744

Comment

Golden Eagle you are right I am black and I personally know each person that I have made comments on and I did not lie on anything I said and better yet I have the documentation to prove what I say is true. What has happen to us that everything is either Black or White, Male or Female? What happen to just telling the truth? What has happen to us reaching out and helping people that are having crisis in their lives? I grew up in the Hood and I am proud of my people but just because I am black I am not going to condone black people doing the same thing against other blacks that we once raised hell that other races where doing against us. If you want the position then work to improve the lives of all people and not pad your own ego while people are suffering. What make these people different from what we fought against in the sixties and seventies. Look around and see who is dying in the streets, who is committing crimes, who is homless and who is being abused and work to break this chain that is destroying all of us. Then my friend you would have done something that is positive and a model for other to follow!!!

Author

Tony Davis

Date

2009-03-16T11:22:41-06:00
ID

144745

Comment

So Tony, which candidate do YOU advocate to benefit all of the people of Jackson? And to set the record straight, I have not recieved any contracts with the City of Jackson since Marshand has been on the Council. I had a couple contracts before he was elected. As for JPS, I was a Program Manager for the first 1991 Bond Issue also. I was doing this work long before he was an elected official, 25 years to be exact.

Author

Fitz

Date

2009-03-16T11:36:28-06:00
ID

144747

Comment

Oh snap! Mr. Davis you just got served... You know, it's not productive to point fingers without giving solutions. When you come up with some solutions you should run.

Author

dd39203

Date

2009-03-16T12:46:57-06:00
ID

144750

Comment

Well Fitz I can tell you one thing I really don't know who you are but I have a good idea. I also know that people can also manipulate contracts and bids and still get paid for placing another person in the position to get the contracts. I am only dealing with the people I know are bogus as hell and if that upset you so be it. Since I didn't mention Crislers name then evidently you have some issues that you don't want to affect Crisler campaign. I would like to make this very clear to you Crisler is one of the opportunist that flips with the wind and he has lied to me to my face while he was trying to do everything to get rid of me or to damage my reputation as he has done to other under the table. By the way Fitz, I notice when I was working for the City of Jackson that it was a common practice to write the specification on a contract to fit the person or company you wanted to recieve the contract or bid. I also know how several companies put people on staff in order for them to meet the conditions of the contract such as minority participation. So don't try to play me. Since you are related to Crisler my suggestion to you is to tell him that he will be exposed and he will be the one trying to explain his activities.

Author

Tony Davis

Date

2009-03-16T12:54:24-06:00
ID

144753

Comment

dd39203, you think I been served? In order to come up with a solution you first need to get rid of the trash that have been using their tongue to block people from coming up with a positive solution to the problems. That why before I even made these post I submitted documentation to JFP to see if I was making up these statements or if I was telling the truth. I would suggest that you and Fitz provide your documentation to JFP and let them investigate your documentation to see if both of you are telling the truth. Put up or shut up! That what I call is being SERVED!!! Do you have the guts to give them your documentation?

Author

Tony Davis

Date

2009-03-16T13:06:48-06:00
ID

144760

Comment

Let's take a chill pill and calm down a bit. Take a deep breath and breathe...breathe. Now, back to your regularly scheduled posting.

Author

golden eagle

Date

2009-03-16T14:34:23-06:00
ID

144763

Comment

Tony, of course it upsets me that YOU and some other "advocates" keep regurgitating the same lies that I or other members of his family are doing business with the City! You have personal issues with Marshand because of your dealings with the JFD, we get that! But please try to refrain from reciting mendacious information publicly. Also, if you have any information to unlawful bid practices, I am sure the proper authorities would be very interested in the facts.

Author

Fitz

Date

2009-03-16T14:43:10-06:00
ID

144764

Comment

Golden Eagle you are right, let's get back to the topic. Mr. Davis, who do you think will best serve Jackson as Mayor?

Author

Fitz

Date

2009-03-16T14:46:16-06:00
ID

144765

Comment

Author

Fitz

Date

2009-03-16T14:47:07-06:00
ID

144766

Comment

Tony didn't you vote for Frank melton and now you wanna try to blast Harvey and Marshad, you should have did your homework four years ago before you drunk the frank Kool-Aid. People like you have help destroy this city by voting for a fool.

Author

NewJackson

Date

2009-03-16T14:57:01-06:00
ID

144767

Comment

OK gang, it's time to end this. Anyone can state their supported opinion on this site. If you're unable or unwilling to provide your evidence or otherwise support your opinion within the confines of your comments, don't bother posting your opinion, either. This is neither the place nor the time for baiting and attacking one another. The topic of the post is upcoming mayoral events. If you have an event, or want to correct an event's details, that's relevant. Otherwise, take your arguments elsewhere.

Author

Ronni_Mott

Date

2009-03-16T15:20:53-06:00
ID

144768

Comment

Just to clear the air I work in the Johnson Campaign and I supported Crisler when he won his office and I supported Melton as an individual and as a union member but I have never supported anyone that will do people wrong and I always let them know up front that I will not support anyone that does wrong. With that I will not make anymore post on this issue. Ronni M, Fitz and Golden Eagle I think that the person that is running for the position of Mayor for the City of Jackson should have a outline of exactly what he/she will accomplish is year one , year two, and so on. Define a definite course of action instead of saying what they might get accomplish. The issues are simple crime,drugs jobs, education, descent homes, new businesses,entertainment, protecting our senior citizens. We need to look at the other City in te Metro area and see why they are growing and we are stagnate, why crime is lower in their Cities than ours and how we can work together to reduce crime and drugs in our neighborhoods. The person that get elected to the office of Mayor should not be a micro manager and should not use the authority of the office of the Mayor to keep information from the public that he/she is suppose to serve. I also hope and pray that whoever is elected work for all the people instead of playing the race and gender game which has gotten us nowhere. If this is done then Jackson will grow. I don't have a crystal ball to say this person is better than the other but we are in sore need of professionalism, honesty, common sense, dedicated and willing to give 100% to the citizens of Jackson in order for all of us to come on board and turn this city around.

Author

Tony Davis

Date

2009-03-16T17:13:23-06:00
ID

144775

Comment

Why is Faye Peterson not confirmed for the Belhaven Heights event?

Author

TravisChildersSaidNothing

Date

2009-03-16T23:05:38-06:00
ID

144813

Comment

Every single candidate should be invited to present their platform to the voters. Some very good ideals come out when everyone can particpate wheter you like them or not. No one should exclude anyone that is running in any elected position.

Author

Tony Davis

Date

2009-03-17T12:48:26-06:00
ID

144814

Comment

Why is Faye Peterson not confirmed for the Belhaven Heights event? She may be confirmed at this point. The story only included those who were confirmed as of March 9. Check with the event organizers for updates.

Author

Ronni_Mott

Date

2009-03-17T13:01:05-06:00