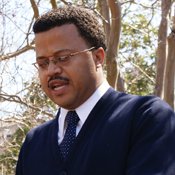 2009 JFP City Election Blog/Archive
2009 City Candidates on Jackpedia - Help update!
Tonight at 7 p.m., head to the Ford Academic Complex at Millsaps College to hear Jackson City Councilman Marshand Crisler, Miss. Sen. John Horhn, Robert Amos, former Jackson Police Chief Robert Johnson and former Jackson Mayor Harvey Johnson Jr., all candidates for mayor of Jackson.
The panel will briefly present their platforms and will then take questions from the audience. For more information e-mail [e-mail missing], or call 601-597-0500.
Previous Comments
ID

144541

Comment

Sounds like fun! I missed the forum that was held two Saturdays ago in south Jackson, so this will be a great opportunity to get ourselves informed on the candidates, even if we do have a candidate we are supporting.

Author

golden eagle

Date

2009-03-10T11:34:42-06:00
ID

144542

Comment

I am glad these forum are beinng held. I am also glad that they were wise enough not to have Melton there.

Author

Tony Davis

Date

2009-03-10T11:51:57-06:00
ID

144544

Comment

Ill be moderating this evening's proceedings so if you are available, any and all should come out. Can't stress again how important it ois that we intensely grill ALL of these candidates. So any opportunity you have to hear them...take advantage of it.

Author

Kamikaze

Date

2009-03-10T12:32:49-06:00
ID

144545

Comment

oh and FYI..the students at Millsaps sends thier apologies..RICK WHITLOW will also be at tonights panel but wasnt included in the release unfortunately. so please add his name to the list.

Author

Kamikaze

Date

2009-03-10T13:11:48-06:00
ID

144547

Comment

I am also glad that they were wise enough not to have Melton there. Maybe he was invited to come, but decline. It would be unfair not to extend an invitation. Even if he isn't popular, Melton is both mayor and a candidate, so he should have the right to be heard.

Author

golden eagle

Date

2009-03-10T13:35:31-06:00
ID

144569

Comment

Indeed Donna, That was a humorous moment. But I was glad that the candidates had to respond to some other issues re: going green and health and wellness. To some, those are key issues. Those students did an excellent job of gathering those candidates. A great example of what can happen when our generation gets engaged. I was happy for them. But, we missed those twitters. I'm anxious to hear your overall thoughts. There were many points high and low, funny and sad. I know this...our debates are going to be looooong. There were 9 candidates and that was only HALF of em

Author

Kamikaze

Date

2009-03-11T09:31:55-06:00
ID

144570

Comment

It was an unusual evening that got long and boring at times. There were flashes of brilliance: Whitlow's assurance; Scott's defense of City Employees; Harvey Johnson's paternalistic comments to the "obese" questioner; Archer's lecture to Kamikaze about calling Harvey Johnson by Mayor; Benford's thrift store; Robert Johnson's claim that we have plenty of money in the City; Amos' snappy answers; Hohrn's uncertainty; Crisler's knowledge of the problems. The "green" question devolved into recycling, which is only a small part of going "green". Overall, I would judge Crisler the best with Harvey Johnson second.

Author

Razor

Date

2009-03-11T09:37:40-06:00
ID

144571

Comment

I know. I'm still trying to retrieve my tweets. Really ticked me out. I typed into my phone the whole damn time. And I though Adam was in the audience to report on it, but wasn't. I did record it; I have to listen to see how it came out. If it's decent, I'll post the whole thing.

Author

DonnaLadd

Date

2009-03-11T09:38:28-06:00
ID

144575

Comment

Sorry I missed that.

Author

Pilgrim

Date

2009-03-11T10:40:48-06:00
ID

144590

Comment

I attended the forum at Millsaps last evening. I must admit that it is going to be a real issue trying to listen to a debate with 18 people. Some of the people who are running, I have not heard even their names before. Most of you who blogg here know that Kaze and I will jump eachother in a Bew York second. Today, I am giving him the credit deserved for the fine way he handled the Millsaps Mayoral Forum. I was particularly impress about the response to Mr. Archer as he was educated by Kaze on ethical protocol for addressing formal officials. Thanks Kaze.

Author

justjess

Date

2009-03-11T14:06:50-06:00
ID

144591

Comment

I appreciate that jess. I really do. Thank You.

Author

Kamikaze

Date

2009-03-11T14:19:14-06:00