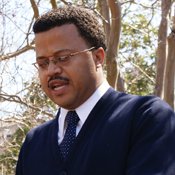 Members of the Jackson City Council reversed themselves on a number of decisions during Tuesday's council meeting, June 16. The council agreed to pay the legal fees of the city's former mayor and voted down an employee pay raise, though individual council members were inconsistent with their records on some issues.
Council members found themselves defending unfamiliar positions when debating a city ordinance calling for a "living wage" for city employees. The ordinance would arrange for all full-time city workers to be paid a minimum of $10.56 per hour, more than $3 higher than the $7.25 per hour federal minimum wage to be implemented next month. The council estimated the raise, which would include raises for supervisors, would cost the city an extra $1.3 million.
Last year, Council members Kenneth Stokes, Ward 3, Frank Bluntson, Ward 4, and Charles Tillman, Ward 5, unsuccessfully advocated for a city employee pay raise after the city had allocated its budget resources for the year, which would have necessitated the city pulling the extra money out of the its reserve fund. Creditors consider the amount of money in a city's reserve fund when determining the city's credit score in setting bonds.
This year, Stokes found himself arguing that raises would mean laying off some employees.
"Let's just say that we got to lay some employees off, and I'm not voting for it," Stokes adamantly told the council, before going into a rant about how no members of the council had made an attempt to "talk this over with the new mayor."
"If the new mayor comes in and says this is what I want, then we'll support something like that, but to come out with something like this knowing there's a new mayor is not fair," Stokes said.
Oddly, outgoing Ward 6 Councilman Marshand Crisler united with Ward 7 Councilwoman Margaret-Barrett-Simon, and Interim Mayor and outgoing Ward 2 Councilman Leslie McLemore to support the raises. All three have opposed pay raises in the past, citing budget constraints.
Crisler noted the irony.
"We approached this last year after the budget cycle," he said. "Now the greatest question here is where we are going to get this $1.3 million, when less than a year ago it did not appear to be an issue. Everybody was okay with taking it out of the reserve fund. So I'm just saying that when this issue came up then, it was a reversal of the opinions we're finding on the council now."
Mayor-elect Harvey Johnson Jr. will be taking the reins in July, and will face a city budget suffering a $1.8 million revenue decrease.
The 3-to-3 vote on the ordinance effectively killed it. Brenda Scott, who represents the local city employee union, said she was shocked at the vote.
"I was here for the public hearing. I heard that as late as (Monday) that (Stokes, Tillman and Bluntson) were in favor of it, so I'm really surprised that they voted against it tonight because our city workers are hurting and this vote would've been a step in the right direction for dealing with it," Scott said.
Also in contrast to past votes, the Council voted—without issue or debate—to pay former Mayor Frank Melton's $37,500 attorney's bill in connection with his federal trial for demolishing a home on Ridgeway Street. Stokes, who was a witness in the federal trial, recused himself from the vote, leaving McLemore, Barrett-Simon, Crisler, Bluntson and Tillman with the decision. Crisler—who has opposed paying Melton's fees in the past—voted with Tillman and Bluntson to pay Jackson Attorney John Reeves for his representation of the mayor, providing a majority vote on the issue.
Reeves said he was thankful for the Council's quick decision, a stark difference from its earlier inability to approve Melton's attorney's fees in a state trial for the same demolition. Reeves would not offer suspicions as to why he the Council agreed on the matter with relatively little debate, Tuesday, though Reeves has long acted as a city lobbyist when he served as a state representative, and likely still curries favor with the Council.
There may also be the issue of Melton dying weeks before federal prosecutors took the case to court a second time after a mistrial. Prosecutors dropped their charges after Melton died, two days after losing his second bid for mayor in the May 5 Democratic primary. Council members may have been unwilling to verbally contest the fees of a deceased mayor, but would not commit to that reason.
That same night, the council also voted unanimously to approve a $1.2 budget transfer to the city's municipal bus service, saving JATRAN from financially running dry in July. The council plans to fund the transfer with insurance savings and closed city employee positions.
Weill has suggested downsizing buses and offering personal city-financed transportation through a van service, or even cab service, arguing that it would still be cheaper than circulating largely unused buses throughout the city. Meanwhile, advocates for the city's handicapped residents argue that most city buses are not handicap-accessible, in violation of federal law.