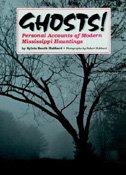 "Campfire Cuisine: Gourmet Recipes for the Great Outdoors," by Robin Donovan (Quirk Books, 2006, $15.95)
"All of the recipes in this book can be cooked directly on the grill, wrapped in foil on a grill, or in a 2-quart pot or 10-inch skillet on a simple camp stove."
Say goodbye to baked beans and energy bars for dinner while camping. This beautifully designed cookbook teaches you how to prepare simple, gourmet meals in the great outdoors. Bacon-wrapped grilled figs, orzo with wild mushrooms and peas, and maple mustard pork chops are just a few of the more than 100 recipes in the collection. The sturdy paperback is compact and easy to transport.
Donovan provides a detailed list for stocking your portable kitchen, including everyday items like measuring cups and tongs, and of course, your camping stove. She also recommends food to buy for camping and explains how to store and cook it safely. You can do much of the preparation in your home kitchen and be ready to whip up an impressive meal as soon as you set up camp. These recipes work just as well at home on your stove or on your backyard grill.
"National Geographic Complete Survival Manual," by Michael S. Sweeney (National Geographic, 2009, $29.95)
"A tarp is the simplest of outdoor shelters; it weighs just a few pounds and can be set up in dozens of ways."
Keeping a survival manual on hand while camping is always a good idea. This newly published guide from National Geographic is colorful, comprehensive and accessible even to camping rookies. With more than 200 photos, maps and how-to illustrations, the well-written guide details how to survive in six of the world's toughest terrains. You'll learn which foods to stock and which to avoid, how to build shelter and even how to improvise sunglasses (you'll giggle at the illustration).
Each chapter opens with a survival narrative, such as Ernest Shackleton's grueling shipwreck in Antarctica, and includes tales from scientists and photographers who have survived killer bee attacks, falls from Everest and the like. The guide also features expert tips from four emergency-preparedness organizations: the American Red Cross, the Boy Scouts, the Girl Scouts and the U.S. Army.
The major downside of this guide is that it's heavy. If you'd prefer a more lightweight option, consider "The Collins Gem SAS Survival Guide" by John "Lofty" Wiseman, or the "Outdoor Survival Guide," by the appropriately named J. Wayne Fears. Though they don't include indexes for looking up information quickly, they are small and easy to carry.
"A Walk in the Woods," by Bill Bryson (Anchor, 2006, $7.99)
"The hardest part was coming to terms with the constant dispiriting discovery that there is always more hill."
After 20 years living in England, American writer Bill Bryson wanted to get reacquainted with his country. To do so, the potbellied, middle-aged man decided to hike the 2,200 Appalachian Trail with equally out-of-shape friend Stephen Katz. As Bryson and Katz walk from Georgia toward Maine, climbing mountains and encountering unfriendly wildlife, they realize that they had no idea what they were getting into.
You'll picture yourself in Bryson's situation and laugh out loud at his bumbling attempts at survival. You'll also learn about the history and geography of the region, and feel awed by the power of the wilderness.
"Ghosts! Personal Accounts of Modern Mississippi Hauntings," by Sylvia Booth Hubbard (Quail Ridge Books, 1992, $9.95)
"I heard footsteps coming up the hallway … but no one was there … My gut reaction was to run … but I had no choice except to stay."
Around a campfire in Mississippi, there's perhaps no better activity than to tell local ghost stories. Sylvia Booth Hubbard takes a journalistic approach to documenting Mississippi ghost stories, which makes them even more chilling. Hubbard writes that before she included a story in the book, she had to be convinced that it was real. The inspiration for the book came from her own experience with a haunting in her old house outside of Hattiesburg, where unexplainable sights and sounds occurred frequently.
With a flashlight under your chin for effect, read aloud the stories of the ghostly singer who performs on stage at the Meridian Opera House, and Jackson's Spengler Street Hotel, the setting of several murders and a pauper's graveyard. You'll never look at your state the same way again.
Most of these titles are available at Lemuria Books. Thank you to the staff at Lemuria for their help and the use of their couch.