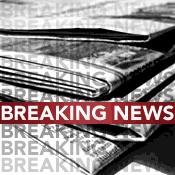 Following a directive from its corporate owner, Gannett, The Clarion-Ledger laid off 20 people Thursday—7 percent off its already-depleted staff—in addition to freezing the positions open from recent resignations. Three of those positions were in the newsroom, a source inside the paper tells the Jackson Free Press.
The layoffs were confirmed to Clarion-Ledger staff in a letter Thursday from Publisher Larry K. Whitaker. Here is the letter verbatim:
Subject: Staff Reductions
July 9, 2009
Dear Employees of The Clarion-Ledger:
Today we are notifying 20 employees that their jobs are being eliminated as part of a companywide reduction in force initiative announced last week by Gannett's Community Newspaper Publishing division. Additionally, we have elected not to fill several open positions for the balance of the year to help offset revenue shortfalls.
Since the workforce reduction plan was announced officially, I know that you've waited anxiously to see how The Clarion-Ledger and our other products would be affected. I felt it was important to send this follow-up note to give details that weren't available last week. I don't need to tell you that these tough economic times have forced us to take unprecedented steps to maintain a positive business plan.
While these expense reductions are distressing, I assure you that we've worked hard to preserve as many of our employees as we can. Although we have taken numerous steps to tighten our belts throughout our operation, we must again reduce our staff. Employee payroll makes up approximately 45 percent of our overall expense budget. While no one likes to reduce staffing, payroll is by far the largest expense item and an area that we may have to critically, but reluctantly, assess again if the sluggish economy does not turn around.
Employees affected by today's job eliminations are from all newspaper departments: eight are from operations; five from revenue-producing areas; and three from news. The remaining employees are from support departments. It is testament to our management team and your efforts that while revenues are down substantially, jobs eliminated today represent less than 7 percent of our workforce. After today, we now have a total workforce of 315 employees.
While we often talk about the tough year we are experiencing financially, we are not alone in feeling the full brunt of the downturn. TV stations and other media companies have cut costs and reduced staff, although they rarely publicize it. And every newspaper media company, from McClatchy to Tribune to Media General to Lee Communications, has been forced to trim jobs and take other drastic steps to bring expenses in line with revenues. With the depth of this recession, experts have been unsuccessful in predicting with any accuracy when it will end and when consumer confidence will return. This makes for an uncertain future and we could be well into 2010 before we see improvement and even then we may be in the second wave of the recovery, when businesses are persuaded that the economy has bounced back and their sales have improved.
You should know that while we are reducing expenses, we also must protect what is the core of The Clarion-Ledger - our web site, our other products and our local news franchise - by providing the highest quality content. When the economy does improve and we start to come out of this, our strong print and digital content and customer base will be the driving force behind our recovery.
With that said, I realize that with these cuts, more of your colleagues are no longer with us. As Bob Dickey said last week, employees affected have done nothing wrong. They have served our company well and have contributed greatly to enhancing The Clarion-Ledger brand. I remain disappointed that we've had to take this action, but the volatility of the advertising environment is unparalleled. We simply don't know when we will see the bottom.
We continue to fight our way out of this recession. The softness in the local and state employment, the financial markets, the cutbacks from many retail businesses, and drastic cuts from key segments, such as the automotive and real estate industries, will force us to continue to control costs in all areas. But let me be very clear on something: We are still the market leader in advertising share, with more than 40 percent of the total advertising dollars spent in the Metro Jackson market. The key issue is that the overall local advertising pie has decreased considerably, which means advertisers are spending millions less with us and other media than they did just a few months ago.
Until a rebound occurs, we have to remain vigilant in watching expenses. With fewer people, we will also have to re-evaluate our current operation and eliminate products or processes that do not produced a solid return. Although these cuts are extremely difficult, we have to move forward and
focus on the future. We need to do everything we can to put ourselves in position for when the economy does improve. We are all disappointed and distracted by these cuts, but this is no time to feel sorry for ourselves. We have a job to do, and we must do it with professionalism.
Going forward, there are other things for you to consider: We have to remember that what we do matters to people. We have to remember that both readers and advertisers rely on us each and every day. We have to remember that we are in business to make money, but we also have the weighty responsibility of performing a public service through aggressive First Amendment journalism. We are still one of the most respected institutions in town largely because of your hard work. In the coming weeks and months, I will be counting on you more than ever. I am sincerely grateful for your efforts during these trying times. Together, we will get through this.
Thank you.
Larry
Larry K. Whitaker
President & Publisher
The Clarion-Ledger/ clarionledger.com
Previous Comments
ID

149507

Comment

Here's hoping that those employees find jobs in a more stable environment very quickly. Does anyone know which news employees were let go?

Author

kudzuking

Date

2009-07-10T12:24:43-06:00
ID

149508

Comment

My sympathy goes to the employees who were let go, along with the employees who remain behind in what must be an unpleasant atmosphere. You have to marvel at some of the moronic business doublespeak in this letter. They are pursuing a "companywide reduction in force initiative." They have taken "unprecedented steps to maintain a positive business plan." It's this kind of talk that makes "corporate communications" so odious. I also shake my head at the attempt to inspire guilt in employees over making up a large share of costs. To paraphrase: "As you know, employees' need to eat food and maintain shelter is a constant threat to our business plan. We are pursuing aggressive efforts to reduce the costs involved in product creation, and that means you. We intend to follow other industry leaders, such as the San Francisco Chronicle, the Chicago Tribune, and the Boston Globe, in cutting staff until our paper consists only of 'entertainment news' and blog posts, in keeping with our strategy to replace cost-intensive news production with our patented 'information centers,' i.e. amateur cellphone videos." Thus an industry bleeds itself to death.

Author

Brian C Johnson

Date

2009-07-10T12:49:37-06:00
ID

149510

Comment

You should know that while we are reducing expenses, we also must protect what is the core of The Clarion-Ledger - our web site, our other products and our local news franchise - by providing the highest quality content. What do they do that's original? Most of their stories are either originally done by the AP or are rehashed from other newspapers. The stories about Steve McNair's death were taken from the Nashville paper. As long as their standard of excellence includes mostly using other news outlet's stories, then they don't stand a chance at surviving.

Author

Lady Havoc

Date

2009-07-10T12:55:38-06:00
ID

149512

Comment

Lady Havoc, that's just the problem. I used to turn to the newspaper to learn what was going on. Now, on the rare times they're breaking a story, I get more fleshed out versions from the JFP, NMissCommentator, even Y'all Politics. When the movies were threatened by television, they went BIG--got big color, big spectacle, big songs. And they lived. TV never killed the movies like threatened. But the newspapers response has not been to go big or go home--or change or die--but to cling onto the exact same model and ride it to bankruptcy. How can the Ledger--or any paper--do better at its job (providing information) when there's no one left to do it?

Author

David McCarty

Date

2009-07-10T13:10:08-06:00
ID

149521

Comment

The corporate blather must be some standard boilerplate published in a "CEO's for Dummies" manual. My letter, issued in January from a non-related business said, "Due to a realignment in business operations, it is with regret that I inform you of the decision to eliminate your position. Blah blah blah...

Author

Jeffery R

Date

2009-07-10T14:50:23-06:00
ID

149527

Comment

"While these expense reductions are distressing, I assure you that we've worked hard to preserve as many of our employees as we can." Did this letter go out to those who were let go as well, or only to those staying on? In either case - cold comfort. My thoughts and good-job-seeking-wishes are with all those formerly with the C-L, and all those seeking jobs, in general. And I agree with Brian - it's hard on those left behind, and I hope they're hanging in there, too! Here's to the day, may it be just around the corner, when we and our friends, families and co-workers can all feel a little more secure and comfortable.

Author

BethIsadora

Date

2009-07-10T15:51:43-06:00
ID

149597

Comment

We all agree here, Beth. Best wishes to those who are laid off. As for more specifics, people inside the Ledger are posting over at Gannettoid.com about who was laid off. Surprisingly, some heavy hitters on the business side have quit or were laid off: Circulation Single Copy Retail Merchandiser Single Copy clerical Circulation clerical Home Delivery Retail Sales Manager Circulation Director and wife Advertising Director Bailed week before to family group Freedom Newspapers to be bases in Colorodo Springs I assume they put names on list in their Depts and then left Not sure of other positions ________ In the newsroom, three employees were laid off, including an assistant metro editor and the assistant news editor as well as a third unidentified employee who is still there for now but will be out soon. In addition, all open newsroom positions have been eliminated for now. _______ he Advrtising Director and her husband, the Circulation Director did bail after offering up their sacrificial lambs. Splitting from Gannett was a smart move for them. I will say this, the Advertising Director did go to bat for those under her protective wing which was much more than any of the other directors at TCL did. Funny thing is, TCL kept some advertising employees with ridiculously high salaries for what they do while putting other who actually produced on the chopping block. I'll never understand the mentality of these decision and who goes, who stays and why. _________ More on Gannettoid

Author

DonnaLadd

Date

2009-07-13T19:16:25-06:00