Monday, September 1, 2008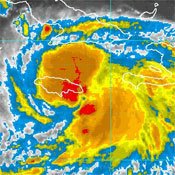 Also see: Jackpedia: Hurricane Gustav to get/post vital information.
The Red Cross needs volunteers in Jackson. You can go to 895 Riverside Drive to sign up; the Red Cross is providing training sessions for volunteers there. They also need supplies, but do NOT take donations to the shelters. Instead, call 1-800-RED-CROSS to find out where to take donations and what is needed.