Wednesday, January 18, 2006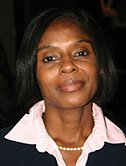 Some City Council members were showing anxiety over recent firings in city government last week. The Clarion-Ledger had reported that the Melton administration has fired as many as 53 city employees since the administration entered office in July. Melton fired the brunt of that number in perfect time for the holidays, announcing a massive restructuring of the Planning and Development Department in late December, 12 days before Christmas.
Ward 1 Councilman Ben Allen said he was particularly troubled over the fact that some of those fired employees were protected through Civil Service, which Allen admitted could eventually hurt the city "a whole bunch" if legal demands were not followed.
"My biggest concern is, a) the timing of the firings, and b) the legality of it. If someone's been an employee for 20 or 25 years, can the city just fire them? Civil Service is good, and the reason it's good is so government can continue to flow after new elected officials come in, because there are certain people that a mayor shouldn't be able to just get mad at and fire," Allen said.
"I get nervous if I find out that a lot of people in the process are no longer with us and don't know who's going to be next."
City Attorney Sarah O'Reilly-Evans countered that the number of firings reported by The Clarion-Ledger were not accurate, although she did not offer a more precise figure at that time. She said she would give the council specifics surrounding the firings but made it known that she would prefer such matters to be discussed in executive session, for fear of naming employees.
Ward 7 Councilwoman Margaret Barrett Simon said the people of Jackson deserved to know the details about the firings and should not have that information bottled up in an executive session, however.
"Unless we're talking about individual employees by name, I see absolutely no reason to enter into executive session for this information. I, along with many of our employees, want to know what's going on here," Barrett Simon said.
"What a terrible holiday folks have experienced. We've built this city on the backs of people who have worked for mayors over and over again. They worked for the city, not the individual mayor, and I think it's a crying shame that we're not telling people about who's getting fired and who isn't. Someone said the other day that this is like the lion playing with its prey. They don't know what's going on."
O'Reilly-Evans told council members that the firings were legal, although some former employees of the city's dissolved Crime Prevention Unit have hired an attorney and are taking their complaint to the Civil Service Commission.
Former Equal Business Opportunity Director Tanya Ross said she had also hired an attorney to address her firing last week. On Jan. 3, Ross was escorted from her office in the Hood building by then Acting Personnel Director Marcus Ward, accompanied by an armed guard. Ward, 28, is now the city's Washington lobbyist after the mayor did not renew the contract of the city's long-time Washington lobbying firm.
"When they came to my office and did it in a fashion that was so outrageous, it was dehumanizing and it couldn't be kept private any longer," said Ross, adding that more than one employee had been hustled out of the Hood Building in such a manner.
Ross said she was asked to resign. She said she had no intention of resigning. Three days later, Ward was at her desk with the guard.
Ross was involved in helping minority business owners get certified in a city program and advising contractors looking for qualified minority-owned businesses listed with the city.
Minority business owner Socrates Garrett of Garrett Enterprises said Melton fired Ross because her services to minorities were no longer a value to the city.
"She was doing an excellent job, but when you're the director of a program that the mayor in an the administration does not believe in then how can you do a good job?" Garrett said.
Garrett supported the campaign of former Mayor Harvey Johnson, Jr., partly because of Johnson's willingness to invite minority businesses into contracts with the city. Garrett said he fears the new mayor has no such preference.
Attorney Sharon Gipson is representing members of the Crime Prevention Unit, whose department was dissolved without council consultation by the mayor.
"There are processes and procedures that are in place for eliminating positions, and they were not followed. Position eliminations have to be taken to Civil Service. You have to give somebody more than three days, especially people who have been working with the city for 20 years," said Gipson, adding that if the Civil Service hearing renders an unfavorable decision then her clients are willing to appeal the case to Circuit Court.
Melton said the unit was erased due to budget constraints. Ward 2 Councilman Leslie McLemore countered that if there had been budget issues requiring the disbanding of a city department then it should have come up at a council budget meeting.
"That should've been expressed then. That's what they talk about during the budget hearings. They talk about employees. They talk about salaries. If there was to be any discussion of terminating a whole department, it should have come up then," said McLemore, who is on the budget committee.
"But Melton didn't make us aware that he was going to dissolve it. He doesn't tell us anything."
The city did not return phone calls about this story.
Previous Comments
ID

65084

Comment

Let me get this straight: Melton said the unit was erased due to budget constraints. And yet... O'Reilly-Evans told council members that the firings were legal, although some former employees of the city's dissolved Crime Prevention Unit have hired an attorney and are taking their complaint to the Civil Service Commission.... Attorney Sharon Gipson is representing members of the Crime Prevention Unit, whose department was dissolved without council consultation by the mayor. And the city is saving money HOW??????????????

Author

LatashaWillis

Date

2006-01-19T12:29:53-06:00
ID

65085

Comment

Does Sharon Gibson still work for the City?

Author

realtime

Date

2006-01-20T18:14:55-06:00