Thursday, January 12, 2006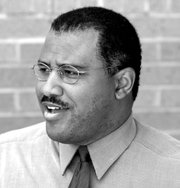 0">
Jan. 1, 2006—The Jackson Free Press has blogged about the state Legislature since we launched three sessions ago. This week, we introduce our even better JFP Capitol Blog just in time for the return of the state Legislature. This will be the definitive site for breaking news and daily coverage of the Mississippi State Legislature, as well as commentary by JFP bloggers and special guests involved in the issues. It is also a one-stop portal for the JFP's in-depth coverage and analysis of Mississippi politics and policy-making.
Also don't miss Rep. Erik Fleming's JFP blog, where he is answering questions from citizens about news and actions in the Legislature and his own record.
We will post PDFs of original documents pertinent to the work of state government. There are more surprises and features on the way, and more content to be loadded, so bookmark the blog now and keep an eye out for new developments.
Also, we are considering applications for regular special bloggers who are involved in some aspect of Mississippi policy-making and would like to provide ongoing commentary on the JFP Web site. E-mail [e-mail missing] if you're interested and tell me why you're the right choice. Past examples of writing and/or blogging efforts would be helpful.
Blog on, folks.