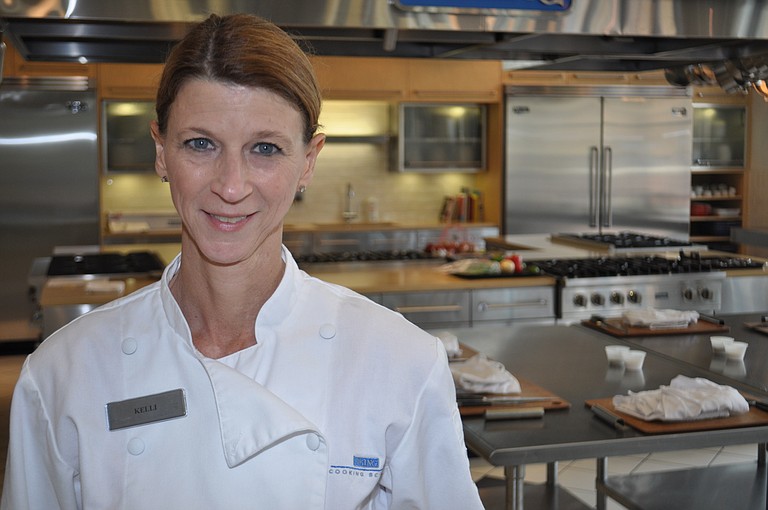 Wednesday, September 26, 2012
Kelli Stout likes to say that southerners think about food a lot. "It's just all about the food," she says. "At breakfast, you're talking about what you want for lunch. At lunch you're talking about what's for dinner, and at dinner it's like, 'OK, what are we eating tomorrow?'"
Although Stout, 53, was born in Oklahoma and moved around as a child, she was raised mainly in Baton Rouge. The southern, and specifically Louisianan, focus on food never left her even as she began her career as an interior decorator. Two decades ago, she moved to Jackson for a job, but after 20-plus years as a commercial interior designer, she was completely burned out.
"So I thought, what do I want to do with the second half of my life?" she says. "What I really love to do is cook, so I decided I'll just go to culinary school."
She enrolled in an abbreviated program at the Atlanta Culinary Business Academy and began business as a personal chef upon graduation. She caters small parties or stocks families with home-cooked meals to last several months.
"I come to your house, and when I leave, your freezer is full," she says.
Then, in fall 2010, Viking opened a branch of its cooking school in Ridgeland and hired Stout as one of its chef instructors. Now the Viking School offers classes every day, and Stout teaches four or five classes a week in addition to working with her personal clients. The school has classes for every age group, from 6-year-olds to adults, and focuses more on teaching basic skills that people can incorporate at home, rather than what Stout calls the "technical minutia" of culinary school.
Her favorite foods to cook for herself and her husband, Carey, as well as teach, are the Cajun and Creole classics she grew up with. "That's what I know and love, and that's what I like to eat," she says. "Which is really, honestly, based on French cooking. Creole cuisine is a combination of French and Spanish and African and all that stuff, it's such a melting pot, but a lot of the principles are based on classic French cooking, which I like to do."
Although not her goal originally, Stout finds teaching satisfying. "I like to see people's eyes light up when they go, 'Oh! That's why you do that!'" she says, "It's like you can see the light bulb go off in their head, and that's very rewarding."
Stout has no plans to leave teaching for a restaurant any time soon. "You couldn't get me to open a restaurant for all the money on the planet," she says with a laugh.
"The restaurant business is 24/7, and that's not what I want to do. I want to have a life. I like where I am today, so I'm just going to enjoy the ride."
More like this story